How To Have A Successful Social Event In Scottsdale

Plan & Enjoy Your Next Business Meeting Or Social Event In Our Beautiful City
Meetings Events

If you need a high-quality meeting or event space, consider conducting your business at the Best Western Plus Scottsdale Thunderbird Suites. With six rooms of different sizes and layouts, this upscale facility will surpass your expectations. Whether you require a large, open Ballroom or a more intimate Banquet Hall, you won't be disappointed with the impressive selections in our property.


An Assortment of Options:
Our venues can accommodate a range of functions, from small group conferences to academic seminars. Each newly renovated meeting space is designed with convenience and comfort in mind. There is approximately 2,000 square feet of space available as well as various seating style options, including theater and banquet. You even have a breakout room option for splitting up your larger groups.
Plan your private executive meeting in a 200-square-foot conference room, or hold a training session in one of the spacious High Flight banquet rooms. The high ceilings and open design of these facilities make them perfect for a number of business events. All the rooms are equipped to meet your technical requirements, whether you need a high-speed wireless internet connection or access to audio and visual equipment.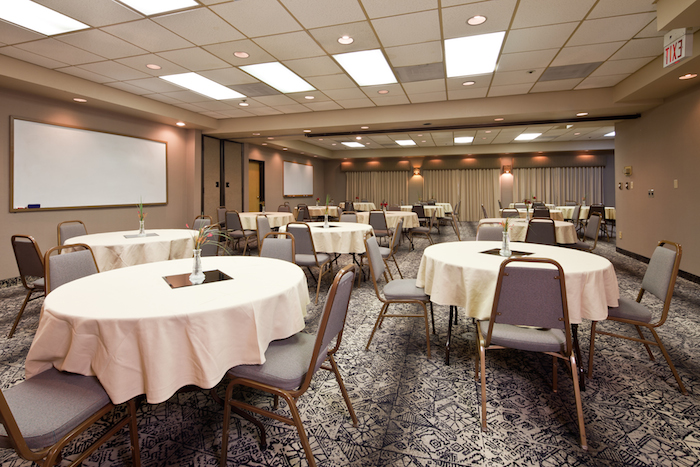 For business travelers, convenience is a necessity. Our metting Rooms are located in northern Scottsdale only two blocks away from Scottsdale Quarter and Kierland Corporate Center. When you need to handle other business in Phoenix or the surrounding areas, you can easily access all the major highways from the hotel, and Phoenix Sky Harbor International Airport is just 30 minutes away.
Another advantage to choosing this location is the expert support team available to you. The hotel's friendly hospitality staff can provide catering for your business event, and skilled team members can assist you with your technical needs. Adding to the convenience is the fact that you'll be in one of the most tranquil and beautiful places in the Southwest. A relaxing golf game and a glass of wine will be just moments away.
No matter what function you're planning, our property is ideal for it's convenient location, affordable prices and accommodating facilities. Why stress about arranging your corporate event or business meeting in Phoenix when you can host it in Scottsdale for the same cost? Not only can you save money and time, you can have an enjoyable experience in a professional and welcoming atmosphere.

Fill out the Request for Proposal Meetings/Banquets Form here or contact sales@thunderbirdsuiteshotel.com